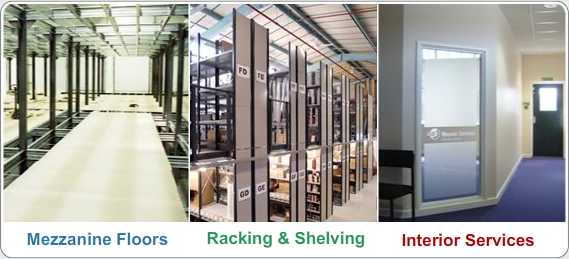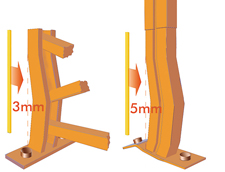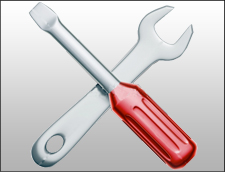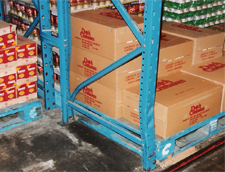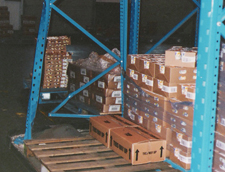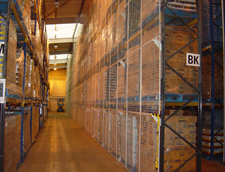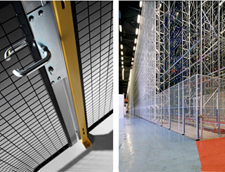 Racking Inspection

Covering The South West
Storage racking can easily get damaged. After a long time the damage can cause the structure to buckle, reducing the maximum weight it can support and even causing it to collapse under the pressure. There are other factors, which can cause the racking to fail, such as missing fasteners, over loading or too much weight on one point.
At SWS, we provide a high quality and professional racking inspection and second hand racking repair service to all of our customers. Each of our customers will get a detailed inspection report outlining the areas of damage and a list of materials required. We will repair the damage without any interruption to the customer and at a competitive cost to save replacing the racking.
Racking Repairs
We will repair any type of damaged racking conforming to SEMA standards and guidelines and using the highest quality materials. This will ensure that the racking can be fully utilised again and the safety of the customers and their businesses will not be affected. The repairs will be carried out while stock is still on the racking, using a lifting system which supports the upper frames allowing the damaged section to be repaired.
SEMA Standard Inspection
Racking inspection is needed to determine the safety of a racking system and whether repairs need to be carried out. We will inspect each racking system thoroughly according to the SEMA standards and guidelines. Each inspection will check the structural integrity of the racks, the usage, the fasteners holding them together and whether there are any missing components.
Anti-Collapse Panels
Designed as a mesh screen to clad pallet racking and increase safety when handling pallets and palletised items, our mesh panels are constructed from 431 43 x 1.2mm cold rolled angle framework with a 32 x 32 x 0.7mm cold rolled tee bar into which 75 x75, 3mm mesh sheets are spot welded to give added strength and resistance to impact.
Panels are manufactured to suit the racking bay centres, so alleviating the need to cut and fabricate panels on site and are bolted together for added strength and rigidity.
The triangular shaped stand-off brackets, which act as a spacer between the racking and mesh panels can be made to suit customers requirements from 75mm to 350mm deep and the intermediate brackets can be reversed so as not to interfere with the racking beams.
Floor Fixing Removal/Floor Re-Instatement
We specialize in the removing of floor fixing stud anchors from concrete floors. We have equipment designed to extract old un wanted floor fixing as a core, then re-instate the floor with a poly resin chemical mix.